Young people living and studying away from their parents for the first time often like the idea of having their own set of wheels to get them about while at university or college. Parents, too, will certainly appreciate not having to load their own car with the ubiquitous stuff that every student seems to need for their first term at university at the start and end of each term. Even if the student is still living at home, their own car will give them a highly valued sense of freedom – and will stop Mum or Dad from turning into an unpaid taxi service.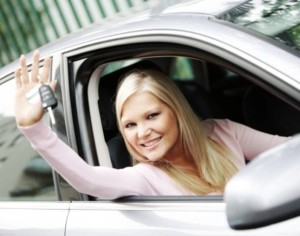 Most students will be directed by price when choosing their first motor, and so tend to opt for used cars. Whatever they decide to do, the most important aspect of buying a used car is safety. All cars must be measured against the Euro NCAP rating – a reputable dealer or car supermarket will be able to tell their customers how the cars on display match up to this industry wide assessment. It is vital for a dealer to know the car's full history, from previous accidents to previous owners, major repairs or modifications. Running the registration plate through any of the online car comparison websites will make sure a customer is not paying over the odds.
Next on the list of considerations must be to make sure the student can afford the ongoing costs. Insurance for students can be incredibly expensive and families should be encouraged to shop around for specialist companies dealing in insurance for young or new drivers. Then, there is road tax, petrol, MOT and servicing costs and roadside assistance – the family must work out who will be responsible for each financial aspect of the new student's car ownership.
Then, the student must plan where the car will be kept when they are not using it. Can they hire a nearby garage or parking space, if their student accommodation does not come with anywhere suitable? Does the university or college campus run a parking permit scheme and how expensive is this – does it fit into an overall budget?
Finally, have any of the other students living in the same house or hall of residence as the new owner of the car also brought their own vehicle? If not, the new driver must be careful not to turn into the group's only regular designated driver – car ownership brings many responsibilities with it. Making sure everyone pays a share of the petrol costs and never letting anyone behind the wheel when they are drunk, tired or under the influence of drugs will go a long way to ensuring a safe and happy student motoring experience.
The following two tabs change content below.
Latest posts by Emma Ward (see all)