Trucks, they vary in size, power, make and design but the purpose is always the same, to work. Trucks are built to last and made for the workingman, or women, who will use them to their full potential. When you think of a truck do you first think of the large semis that truck across the country, or the pickup, used by all sorts of people around the world? It really doesn't matter, as long as you know the significance of the truck.
The first company to make a truck was Ford. It made its debut in 1925 with the name "Ford Model T Runabout with Pickup Body," a bit of a mouthful if you ask me. In 1928 the Model T was replaced with Model A, his introduced the first closed cab pickup. It also featured a safety glass windshield; roll up windows and three-speed transmission.
Soon after Chevrolet developed its first truck, and by 1937 had a full line of pickups to choose from. Dodge also got in on the truck game and in 1928, acquired by Chrysler, had developed their first pickup.
Today the truck has evolved to something much more powerful and greater than its early predecessors. Consumers can choose different horsepower, gas mileage and grade and size. With so many choices users may have a hard time picking the right one. Consider your work load when buying a truck. To help you out here are the top 10 Full Size Pickups for this year: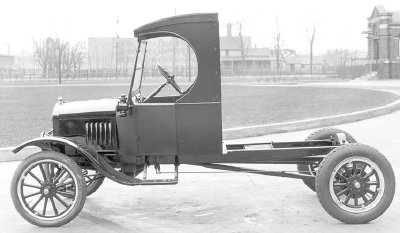 2013 Ram 150
2014 GMC Sierra 1500
2013 Ford F-150
2013 Chevy Silverado
2014 Toyota Tundra
2013 Chevy Avalanche
2013 Cadillac Escalade EXT
2013 Chevy Silverado Hybrid
2013 GMC Sierra 1500 Hybrid
2013 Nissan Titan
The following two tabs change content below.
Latest posts by Emma Ward (see all)