Maintaining excellent tyre safety is top of everyone's agenda this month, following a series of initiatives aimed at helping motorists stay safe on the winter roads. The government has turned its attention to the subject, at the same time as a new app has been launched to help keep tyres in tip top condition.A high-level meeting was held at the start of November at the House of Commons in London, hosted by PACTS, the Parliamentary Advisory Council for Transport Safety. Several MPs attended, along with government agency representatives from the Department for Transport, Highways Agency and Transport for London. The meeting addressed the urgent need to raise the profile of tyre safety and re-committed the tyre industry to working collaboratively with the authorities to reduce road casualties, especially ahead of winter and its infamously treacherous driving conditions.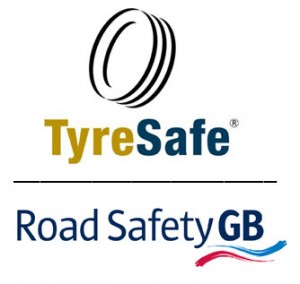 Meeting delegates heard from industry experts who outlined evidence supporting the argument that more work needs doing regarding data monitoring, education and enforcement of tyre safety protocols. Summing up the meeting, TyreSafe Chairman, Stuart Jackson said, "The briefing was a great success with some interesting debate, exchange of ideas and commitments of support.
"Many tyre retailers have pledged to help us gather data and develop a much more intelligent picture of tyre safety trends and actions. We look forward to reporting further on this in due course."
Practical help has also emerged for motorists in the past fortnight, with the launch of a new mobile phone app that provides a series of practical tyre safety tips and advice on the move. The Tyre Safety Companion, available free on Apple's iTunes and Google's Play stores, offers reminders and instructions for checking tyre pressures and prolonging the useful life of tyres. It also has a section that provides motorists with advice the event of a puncture or tyre failure. The app is free and available 24/7 to help motorists stay safe on the road.
Stuart Jackson from TyreSafe is delighted with the app. "Answers to some of the most common questions that we're asked by drivers are now available within this app. Furthermore, you'll also be able to locate your nearest TyreSafe member and we'll even send you timely reminders designed to prolong the life of your tyres and maximise your safety on the road."
The app was developed partly in response to worrying statistics revealing that 19 per cent of drivers have never checked their tyre treads. In 2013, nearly 1,000 road casualties came about as a direct result of driving in illegal, defective or under-inflated tyres.
More details of the PACTS meeting and its outcomes can be seen at http://www.tyresafe.org/media-centre/latest-news/708-government-and-tyre-industry-unite-to-reduce-casualties#sthash.QHAPlNmu.dpuf 
Information about the new Tyre Safety Companion app is available online at http://www.tyresafe.org/media-centre/latest-news/707-new-app-delivers-tyre-safety-advice-on-the-go#sthash.3yUdJN7s.dpuf
The following two tabs change content below.
Latest posts by Itrat Batool (see all)