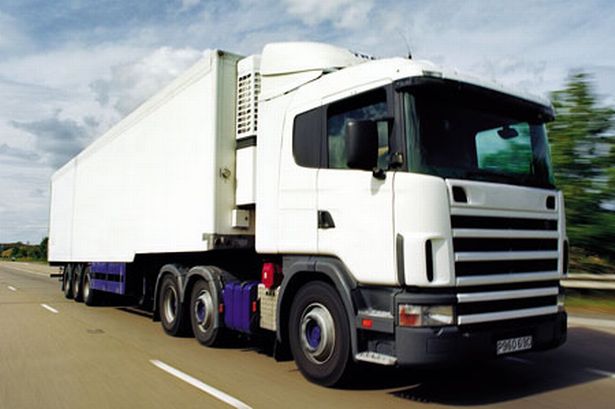 In what's being described as a disgraceful 'slap in the face' of thousands of hard-working truck drivers, some UK prisoners are being offered HGV driving lessons as the ends of their sentences approach.
The project is the culmination of a partnership between Category D HMP Standford Hill and Mainstream Training, which according to its creators represents an excellent method for encouraging rehabilitation and lower reoffending rates.
Those that are fully evaluated and certified as suitable for the program are then provided with largely classroom-based lessons, which take place either at the prison itself or at the Mainstream Training HQ in Sittingbourne. The courses are funded by a variety of contributors, which include the Salvation Army and the Royal London Society along with various other charities.
However, once the inmate is fully qualified and begins a job in the field, all costs must be paid back in full.
Response to the scheme has unsurprisingly been rather mixed. Various parties from the UK's trucking industry have described the initiative as an affront to honest and hardworking people. What's more, others have suggested that this is not the kind of reputation the British trucking community would ideally like – as in an industry deemed ideally suited to ex-offenders. They argue that most of the UK population will never be offered such generous initiatives to help them get into a genuinely desirable industry, therefore no such assistance should be offered to prisoners.
On the flipside of the coin however, Mainstream manager Paul Tolley insists that the scheme works well with the greater good in mind and could make a big difference to reoffending rates. And as the costs of the program are repaid by the inmates once they find a job, it's not as if they're actually getting anything for free.
"It's not a freebie," Mr. Tolley stressed.
"These aren't free driving lessons for personal use. Once their term is up, they are given a small amount of money and told basically to get on with it,"
"What we have done is put a programme in place to help get them trained, get a CV together and help them get a job,"
"A person is less likely to reoffend if they are in a full-time job. The money used to train them will be paid back to help the next person rehabilitate,"
"It's like a conveyor belt system,"
"We are trying to help people to stop them re-offending as there are often prisoners who leave jail with a small amount of money, no family and no job and are back in prison in a week."
The program has so far accepted around 30 people, of which half have managed to secure jobs within the industry, Mainstream Training reports.
And along with benefiting the rehabilitation of inmates, Mr Tolley also insists that the scheme could work wonders to help reduce the 100,000 HGV driver shortfall the UK is facing right now.
The following two tabs change content below.
Latest posts by Itrat Batool (see all)