For many years, some motorists have faced a moral quandary every time they drove. While they may have been conscious of releasing emissions into the environment, they had no other choice given the sparsity of options available to them.
This is no longer the case, as the present day motorist is spoiled for choice when it comes to alternative car fuels. Admittedly quite a few of these are not widely available, but at least the options for car owners are far more diverse than a generation or two ago.
This infographic from Southside Motor Factors (www.smf.ie) identifies 10 of the main fuel alternatives that are on the market today, including hydrogen, propane, electricity and solar power. Each has its own benefits and drawbacks in terms of availability, cost and environmental impact, giving the 'greener' motorist an informed choice when it comes to deciding upon which fuel is right for them.
Take a look at the full list below to see if these alternative fuels are ideal for your car. The environment, and possibly even your bank account, will thank you for it.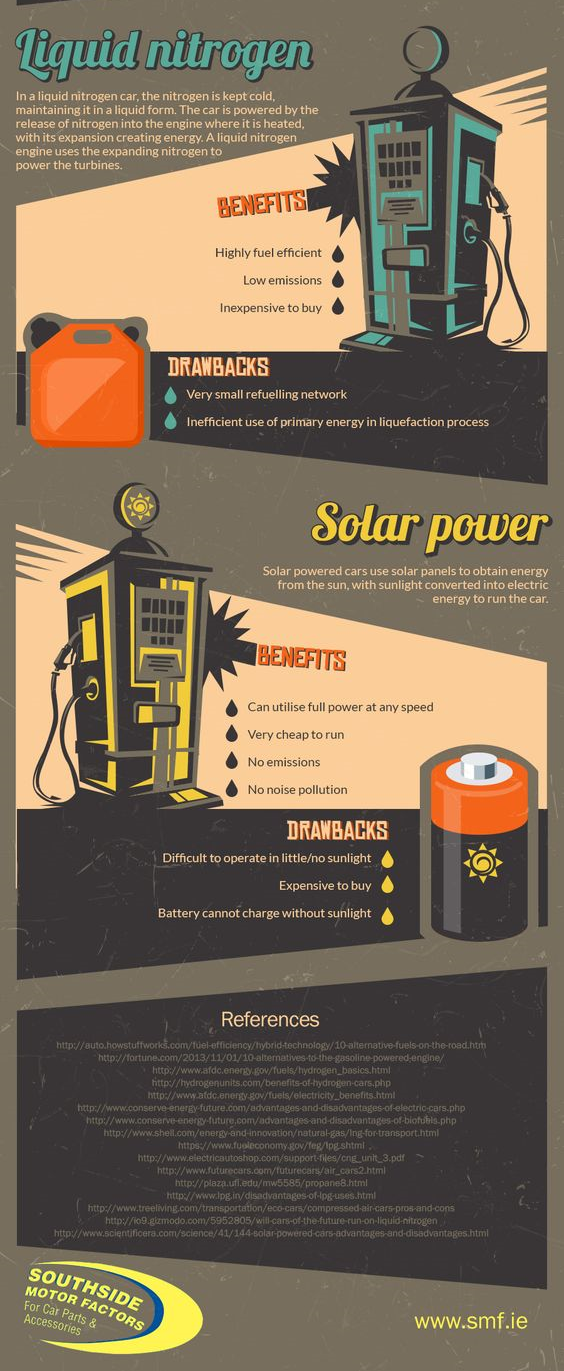 The following two tabs change content below.
Latest posts by Emma Ward (see all)