Buying a new car is an exciting experience. You get the chance to drive a vehicle that is all yours and has all the features you want. But, with the new car comes the responsibility of taking care of it, which can be a daunting task for new car owners. Car maintenance is essential for keeping your vehicle running in top condition and improving its lifespan. In this blog post, we will provide you with some essential car maintenance tips that all new car owners should follow.
Regularly Check Fluid Levels
Checking your car's fluid levels is a car maintenance must-do for any car owner. This includes checking the levels of oil, brake fluid, transmission fluid, coolant, power-steering fluid, and windshield washer fluid. Make sure to check these levels every few weeks and top them off as needed.
Get Oil Changes on Schedule
Getting regular oil changes is essential for keeping your car running smoothly. It is best to follow the manufacturer's recommended oil change schedule. This schedule is based on the type of oil used in your car and the type of engine it has.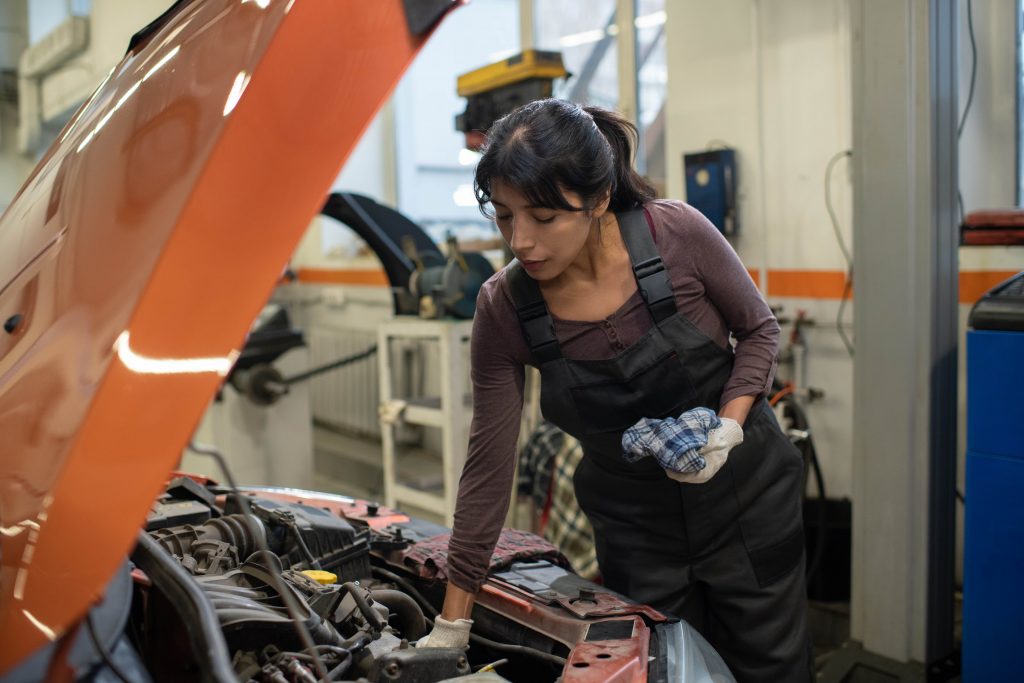 Inspect Tires and Rotate Them
Inspecting your tires is important for ensuring that they are in good condition. Check the tread and the pressure of your tires to make sure they are in good condition. Rotating your tires regularly will help to ensure they last longer and wear evenly.
Clean the Car Properly
Cleaning your car regularly is important for keeping it looking good. Make sure to use the right cleaning products that are safe for your car's finish. This will help to keep your car looking like new for longer.
Listen for Strange Noises and Address Them Quickly
Any strange noises coming from your car should be addressed quickly. This could be a sign that something is wrong and needs to be fixed. Take your car to a mechanic to have it checked out.
Replace Air Filters
Replacing the air filter in your car is important for keeping your engine running smoothly. The air filter should be replaced every 10,000 to 15,000 miles, depending on the type of car you have.
Get Regular Car Maintenance Tune-Ups
Getting regular tune-ups can help keep your car running smoothly and improve its fuel efficiency. It is best to have a tune-up done every 20,000 to 30,000 miles, or as recommended by the manufacturer.
Pay Attention to Warning Lights
Your car's dashboard has warning lights that can alert you to any problems. Paying attention to these lights can help you address any issues quickly and prevent further damage.
Taking proper care of your car is essential for keeping it running in top condition and improving its lifespan. The tips outlined in this blog post will help all new car owners take better care of their vehicles. Make sure to check fluid levels, get oil changes on schedule, inspect tires and rotate them, clean the car properly, listen for strange noises and address them quickly, replace air filters, and get regular tune-ups. Pay attention to the warning lights on your dashboard, as they can alert you to any problems. Following these tips will help you keep your car running like new for years to come.
The following two tabs change content below.