The Cars Made Famous by Roger Moore
Roger Moore – the name alone just conjures up images of OTT sophistication and the kind of elegance most men are incapable of. However, when he took on the persona of James Bond and got himself planted firmly at the wheel of a car, he turned into quite the raging beast to say the least. Take a look back into Roger Moore's Bond history and you find yourself presented with not only some of the world's most beautiful cars, but also a series of cars made globally iconic thanks to the man himself.
And the same also goes for some of his other notable screen appearances too – here's a quick rundown of the cars made gloriously famous by Roger Moore's on-screen alter egos:
Volvo P1800
For the Saint, Mr Moore stepped into the shoes of Simon Templar and into the driver's seat of a pretty gorgeous Volvo P1800. Admittedly, it wasn't exactly in supercar territory even in its day, but it was still a thing of beauty. The actual P1800 he drove was found quite recently falling to pieces in a barn in Wales. Suffice to say, having been restored to former glory, it's worth a fair bit more than most Volvos you'll come across.
Aston Martin DBS
Lord Brett Sinclair of Persuaders fame bought global fame the way of the Aston Martin DBS, which to be frank didn't really need any help in conveying its clear and massive appeal. Once again, the actual car Moore drove while filming the iconic production was eventually sold at auction and went for an amazing £533,000 – what the right face can do for the price of a car is simply staggering.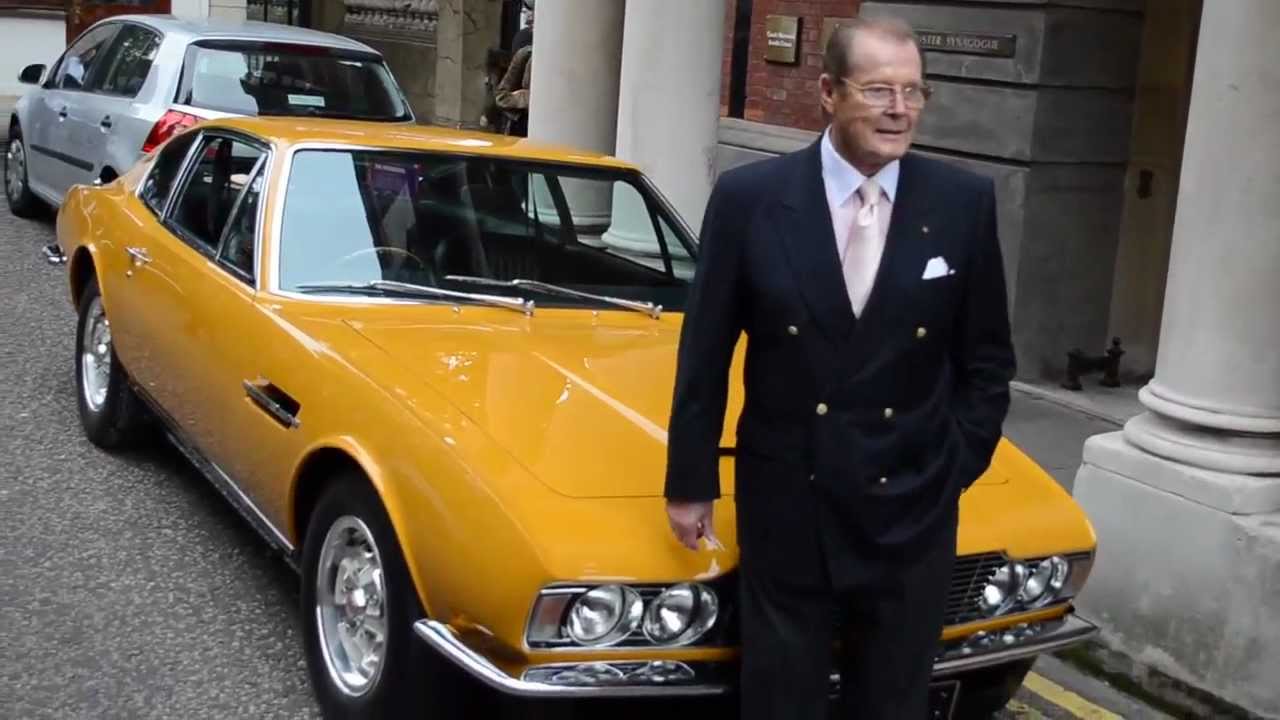 AMC Hornet
A classic American muscle car though in this instance stolen in Bangkok for a car chase, the AMC Hornet was already a pretty awesome car but was made all the more legendary thanks to Bond's infamous corkscrew jump scene. And just for the record, the stuntman pulled it off in just one take – what a hero!
Lotus Esprit S1
Perhaps the most famous scene of all in The Spy Who Loved Me was that of Bond taking to the wheel of a gorgeous Lotus Esprit S1 only for it to turn into a submarine with a battery of missiles strapped on for good measure. It became one of the most famous Bond cars of all time from one of the most memorable Bond movie scenes of all time, so the fact that it sold for £616,000 came as no surprise. The lucky buyers – why Elon Musk, of course!
Renault 11 Taxi
Last but not least, only Roger Moore in the guise of James Bond could possibly make the Renault 11 taxi a globally iconic automobile. Who can forget that brilliant scene in A View to a Kill when Bond first makes his Renault into an instant cabriolet by smashing off the room, only to then continue the chase with the whole damn car chopped in half right down the middle? Classic, brilliant Bond at its finest!
The following two tabs change content below.
Latest posts by Itrat Batool (see all)