Everyone knows that as soon as a brand new car is driven off the salesroom forecourt, its value plummets. Miles start clocking up, tyres come into contact with the rougher road, and the risk of scratches, wear and tear suddenly increases exponentially. If an owner has plans to part exchange the car at a later date, he or she will doubtless be well aware of the factors that lower the resale value – and do their best to minimise the risk. However, one of the best ways of keeping resale values high is to choose the right car in the first place.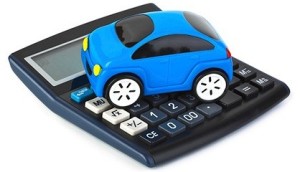 For certain cars hold their resale value better than others, simply by dint of their particular make or model. When it comes to asking 'what is my car worth', a quick online search will reveal the cars currently commanding the best second hand valuations. If you are choosing a family hatchback this winter, for example, you would be wise to opt for trusted favourites, such as the Volkswagon Golf, Ford Focus or Honda Civic, which all currently retain good second hand valuations. 
Smaller cars that are decent resale prospects right now include the Honda Jazz, Ford Fiesta and the Subaru Impreza, while the larger SUV resale market is led by such classics as the Landrover Freelander, Audi Q3 and BMW X1. Keep an eye on the internet to see which cars retain high resale values – as with any industry, the lists will shift round and cars will change positions, but as a rule, the tried and tested, reliable, safety award-winning models tend to remain the best resale investments. Other reliable makes to look out for include Mercedes, Lexus and Toyota.
Once you have chosen a car that is known to hold its resale value, it clearly follows that the best course of action while you are driving and enjoying it is to keep it in as good a condition as possible – research the subject if needs be, so that you really know how to value your car. Drive carefully to minimise the risk of bodywork damage or accidents and keep the service history up to date. Resist the urge to customise it too much as your taste will not necessarily match the wider market.
Finally, keep your car clean and tidy and in good repair. Customers in the market for a second hand car will not expect a completely pristine vehicle, but will nonetheless be put off by unsightly stains or ripped upholstery, which will affect the resale value of any vehicle showing these undesirable characteristics. Once you are ready to sell your vehicle on, or to use it in a part-exchange deal, take it to an on-site valuation service. Most of big car supermarkets or dealers offer part exchange and car valuation service.
The following two tabs change content below.
Latest posts by Emma Ward (see all)