If you're on the lookout for a new set of wheels, there are various decisions to make along the way – the make, model, colour and, of course, how to finance it.
There are many ways you could fund your new car, including: savings, personal loan, hire purchase, personal contract plan and personal leasing.
Here, we'll explore the pros and cons of buying a car outright.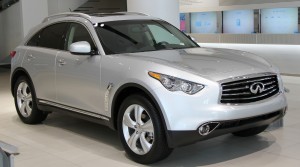 Pros:
Save money – buying a car outright is the cheapest option in the long-term as you won't be paying any interest. If you are a cash buyer then, in some instances, car dealerships are more inclined to offer you a discount too.
Full ownership – if you own the car outright, you open yourself up to more options as you're free to sell it as and when you wish. If you get into financial difficulties you can sell the car to raise some cash if you want to.
You may still be able to sell the car if it's on finance, but you will need to co-ordinate any activity with the lender, which will involve more faff. You might also end up owing more than the car is actually worth, meaning you may have to stump up more cash to bridge the gap.
Less hassle – there will be less paperwork involved and you won't have monthly repayments hanging over your head. You simply hand over the cash and then you can walk away knowing the vehicle is entirely yours.
Cons:
Lump sum – whether it's new or pre-owned, buying a car outright will require you to stump up a large sum of money upfront. Most cars (unless it's a classic model) lose value over time, so it's unlikely that you'll match or get more for your money if you choose to sell-up in the future. If you can afford to pay outright then great, but if you'll be scrimping to do so, make sure you're careful and keep enough money in your savings for emergencies.
More choice – depending on your budget, paying in cash could restrict the selection of motors available to you. You might be free of monthly repayments by paying upfront, but if it means you're settling for a vehicle that doesn't meet all of your requirement, it may not be the best option for you.  Whichever route you go down to finance your car, always make sure you're not putting your finances under strain.
Tied up – the money that's tied up in your car won't be available to use elsewhere. As already mentioned, cars lose value over time, and so it might be more worthwhile investing large sums of money into something that will increase in value and give you a greater financial return in the long-run.
The following two tabs change content below.
Latest posts by Emma Ward (see all)