There are so many car maintenance myths out there that not only result in high maintenance/ repair works but can also cause damage to your car in the worst case scenario.
However, let's have a look at 7 of them below:
Myth 1: You have to change oil every 3,000 miles
This is a false myth. Instead of following it, you should be following the owner's manual to find out the right times to make that oil change. Typically, most vehicles can go for approximately 7,500 miles before needing an oil change. Much as frequent oil changes won't harm your engine, it will definitely harm your pockets with the money spent. The only times you should consider going along with this myth is if you tend to do a lot of travelling through dusty areas or mountainous areas or if you do trailer towing or stop-and-go driving.
Myth 2: You need to let your car warm up
Letting your car warm up is outdated advice. The fastest way you can get your car warmed up with a modern engine is to simply drive. Just be careful not to rev the engine during the first few miles of the drive!
Myth 3: You need to inflate the car tires to the pressure indicated on the tire's sidewall
The psi figure shown on the side of the tire is the maximum pressure that the tire will hold safely. However, this figure doesn't take into consideration the specific car that you are driving. Look to the sticker on the driver-side doorjamb, the fuel-filler door or the glove-box for the automaker's recommended pressure that balances gas mileage, handling and balances braking.
Myth 4: Go for premium fuel as opposed to regular fuel
Most car owners assume that premium fuel is way better than regular fuel. The reason behind this assumption is that premium fuel is perceived to result in better performance. However, this couldn't be far from the truth. There are studies to support the fact that most cars, inclusive of those that are meant to run on premium fuel do run just fine with regular fuel. You should consider fueling your car with premium fuel only if your car has a hotter running, high-compression engine.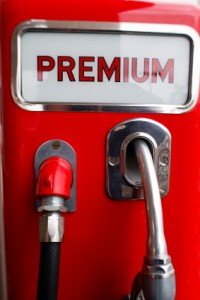 Myth 5: Your car battery will recharge after a jump and a few minutes of driving
This couldn't be far from the truth! In order to have a full battery charge, you would have to drive for quite a few hours, most especially during the winter season.  Things such as music systems, air conditioner, heating seats and a lot of other accessories play an important role in draining your car battery. Have your battery tested at a gas station to ensure that it will hold a charge. In case the battery can hold a charge, then you may have to leave it on a battery charger in order to give the battery a full charge.
Myth 6: You need to wash your car with laundry detergent or dishwashing soap
Dishwashing soap can strip off the car's wax finish which can eventually result in rust. To avoid such problems, stick to car wash liquids which will clean your car minus removing the wax.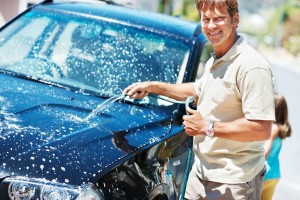 Myth 7: You don't have to change some fluids such as the transmission fluid and antifreeze
This is false. To be on the safe side, you need to follow the car maker recommendations for fluid changes. In some manuals, it is recommended that you change certain fluids after 100,000 miles. Regardless of how many miles need to elapse before changing the fluids however, you need to ensure that you don't neglect changing them. Alternatively, your mechanic is in position to let you know when you need to change given fluids.  Be careful though as some mechanics may push you to change the fluids more frequently than required. Ideally, most vehicles today can run for well over 100,000miles before a change in certain fluid is required.
The following two tabs change content below.