It can be hard to let go of your van, but unfortunately they don't last forever. Here are some scenarios in which it moves beyond economical repair:
Nobody likes to admit defeat. We try to keep fixing things even when it doesn't make financial or practical sense, but everyone has their breaking point. If you manage to spot these signs early on, you could sell your van on for a bit of cash. If not, then it's only good for the scrapheap. Here's how to tell when your van is absolutely knackered.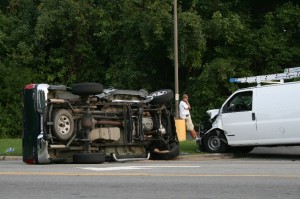 A Big Crash
Some crashes are small and can easily be fixed, while others will write off your vehicle. Category Cs and Ds can be very expensive to fix and are classed as being 'not economically repairable.' This is based on the cost of parts and labour using the manufacturer's specifications, so you may be able to get a cheaper quote elsewhere to make it viable. However, even if you do get the vehicle fixed, it will still be categorised as a C or D write-off, which can make it difficult to get insurance or sell on.
Generally it makes much more economical sense to just scrap that vehicle and get a new or used van to replace it. You should still be able to get some value for the old vehicle, as people may want it for parts or to recycle the metal.
Engine Problems
Once you start tearing apart the engine block to fix bits and pieces that are going wrong, you'll see the price sky rocket. This becomes very expensive in terms of both parts and labour, and there is no guarantee that something else won't go wrong a month or two down the line. At this stage, problems always seem to snowball, with the one little problem stacking up to become a huge issue – at this stage it is probably best to cut your losses and move on.
Not Economic to Run
In recent years, the price of petrol has increased drastically, and if you're running a big old van then chances are you're not getting very good mileage out of your tank. Modern engines are much more economical and produce a lot fewer emissions, making it much cheaper to run and allowing you to put aside more profit. If your old van is costing you an arm and a leg to run, then it may be time to throw in the towel.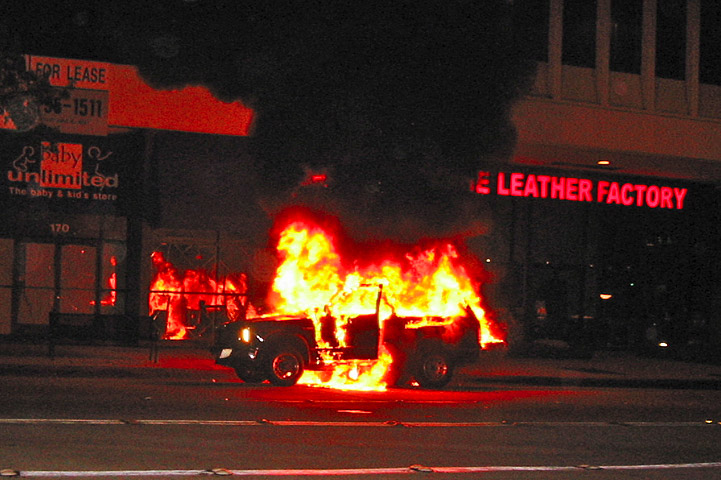 Rust or Fire Damage
Old or stolen vehicles often exhibit some signs of rust or fire damage. This can be very costly to replace, depending on the extent of the damage. Both of these problems can affect the performance of the vehicle and its structural integrity, which can be a cause for concern. If you notice large patches of rust, or if you've van has sustained fire damage, then it should be a one-way ticket to the scrap yard.
If your van has had it, then check out our trade van centre for some excellent deals on used and new commercial vehicles. Whether it is a more economical vehicle you're after or something that isn't going to give you any trouble, then we have got exactly what you're looking for.
The following two tabs change content below.
Latest posts by Emma Ward (see all)